So tomorrow is August 1st, and I'll be starting my project of posting a picture a day!!
I thought, since my "subject" is of course, my son, that I'd catch up any new readers (har har) to Zane's life.
Without further ado, I present Zane, from birth to 10 months. :)
A couple of hours old...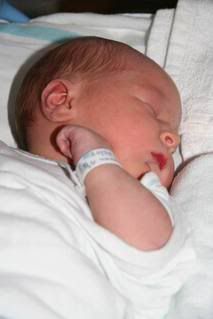 3 days old...
4 weeks old...
2.5 months old
3 months at Christmas
4 months
9 months
10 months - these were taken just the other day!
He's growing up so fast. :(